Parent-free
The kids won't need your help—but you might want to join them anyway!

Clutter-free
Our pre-cut shapes stay in the sheet for easy clean up and storage. Just add glue!

Worry-free
Our crafts are Made in the U.S.A. No plastic foam, glitter, or chemicals here!
We make irresistibly-fun pre-cut paper crafts!
There are no cutting tasks in our paper crafts—by design. We're empowering kids to think and work creatively on their own. You'll be amazed at what your kids can do!
Crafts you can feel good about.
All of our colorful paper crafts are made with premium cardstock. We are proudly foam-free, glitter-free, and Made in the U.S.A.
"My six-year-old grandson started crafting immediately. No help needed or requested. He was delighted to be able to make crafts on his own for his family."
– Tonya D. / Magalia, CA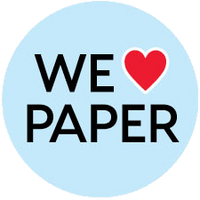 We're paper people. We say "No!" to plastic foam, messy glitter and chemicals—and "Yes!" to beautiful, colorful, responsibly-made paper.
Get special offers, and be the first to know about our newest craft products and ideas.